Schilling Beer Co: A Hidden Brewery Gem Near the White Mountains, New Hampshire
Quick Review of Schilling Beer Co: A Hidden Brewery Gem Near the White Mountains, New Hampshire
This winter while taking a skication at Bretton Woods, NH, I took the short ~30 minute drive to visit Schilling Beer Company in Littleton, NH for a post-ski dinner and libations, and I'm quite pleased with what I found.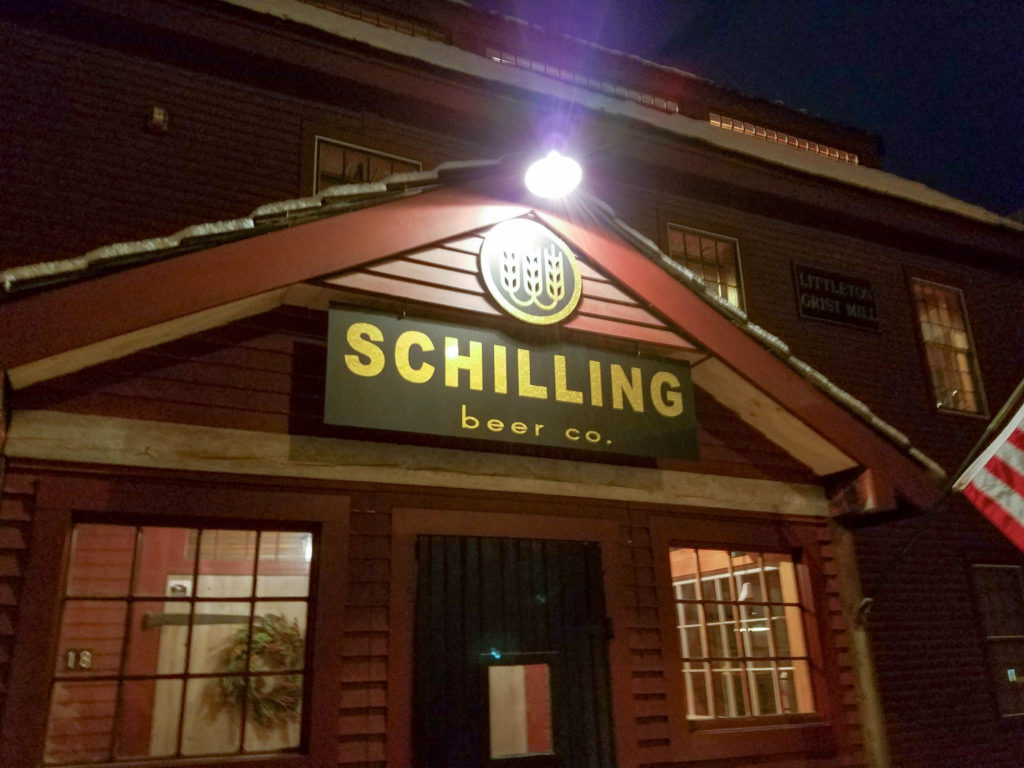 Schilling is a small, family-owned and run brewery.  Being the only brewery for miles, I was hoping for some decent beer and decent bar food in their taproom.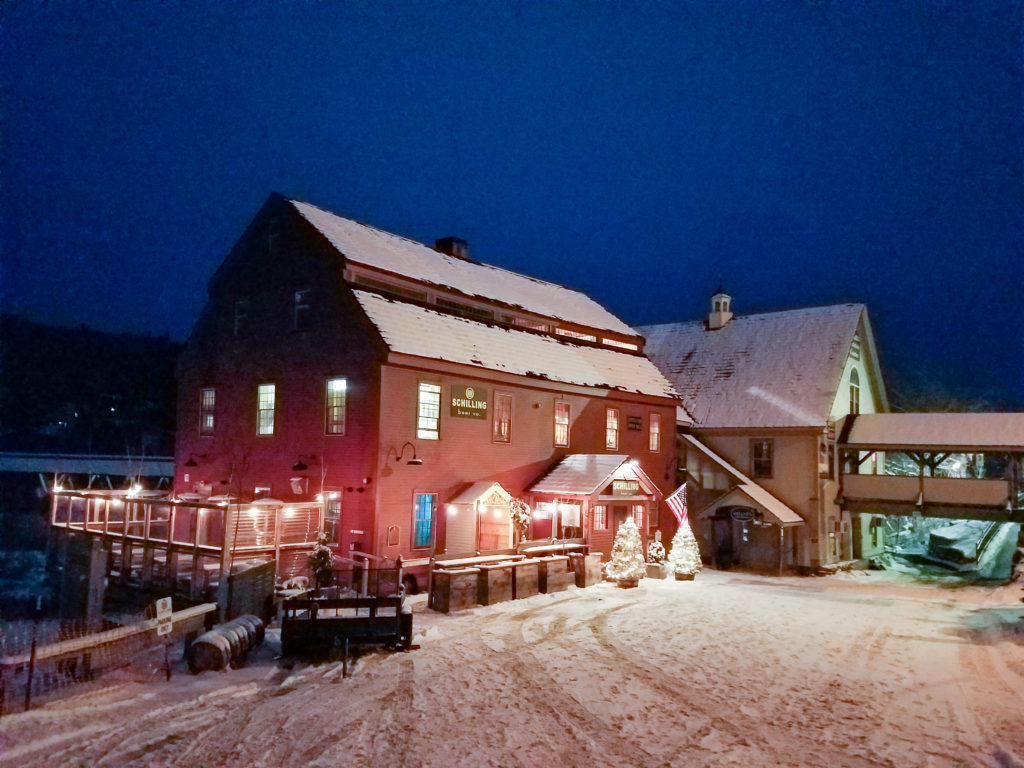 Inside of Schilling (sorry, no good pictures of the taproom floor) is a warm, cozy, unique atmosphere. Handmade wooden tables and the heat of a real pizza oven greet you when you enter.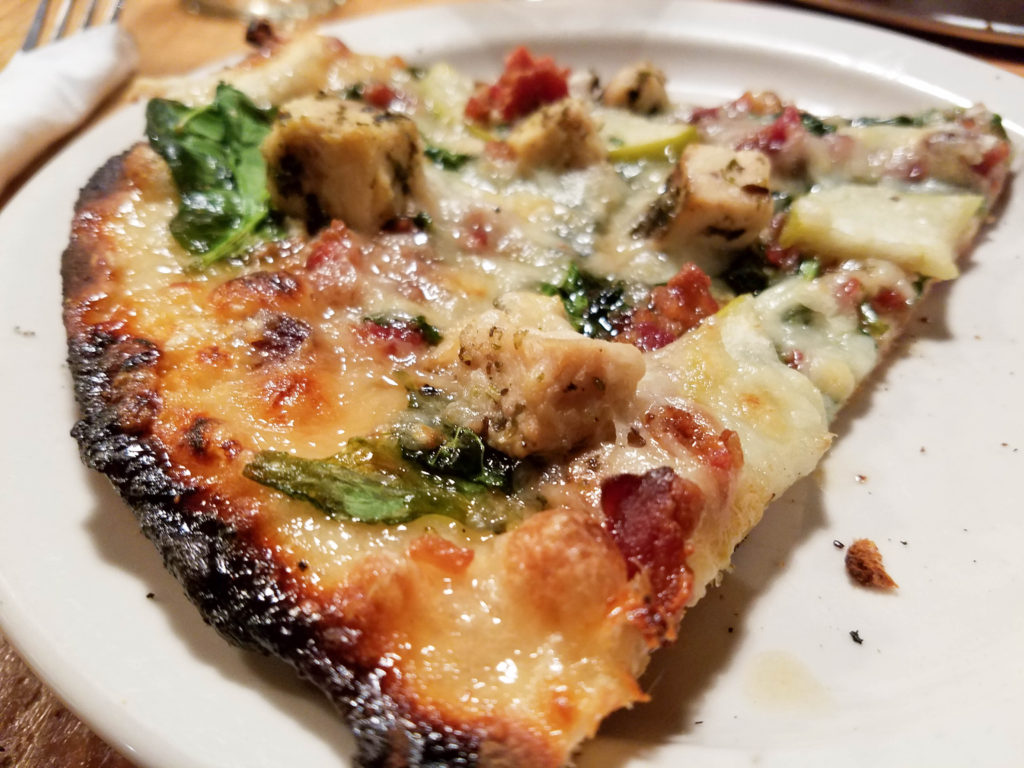 The menu isn't huge, but the pizza was amazing.  I really could have come back for a second meal if I'd had more time.  The same could be said of the beer.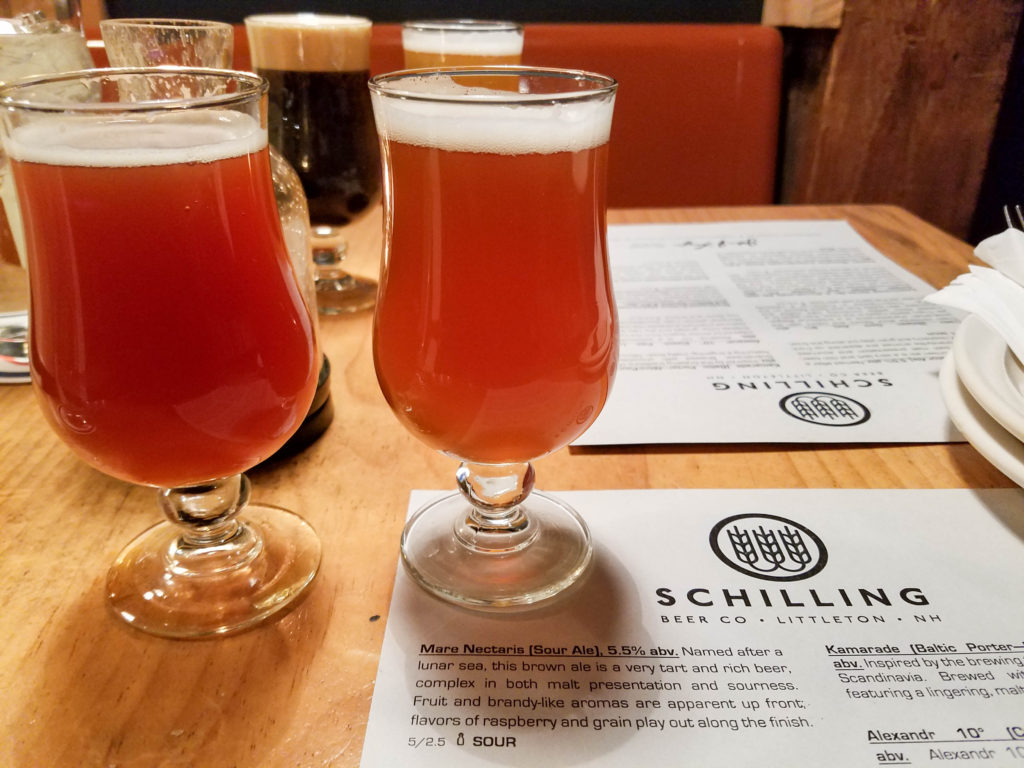 I like variety in my beer, and usually I can pick out the top few beers on a menu I know I would most likely prefer, and there isn't a real reason to revisit a brewery soon unless I really found something I was into.  Not so with Schilling.  I found both a surprisingly large beer menu for such a small brewery, and several that I wouldn't mind another pint of.
Schilling is a gem of a find, and I encourage everyone visiting the White Mountain area to check out their taproom.  Cheers!