Big Time Brewery Hopping in Four of Asheville's Best: Wicked Weed, Bhramari, Twin Leaf, and Funkatorium
Welcome to the first brewery post!  And it's a big one.  What better way to begin than with a big brewery tour of the U.S. city with the most breweries, per capita, in the entire country?
In fact, there are simply so many breweries in Asheville, NC, that a single weekend (or article) couldn't begin to cover  them all.  So this is a quick survey (with pictures!) of a few of my favorites and one I'd never been to before, all from a single weekend with friends a couple weeks back.
Go for the beer, stay for the food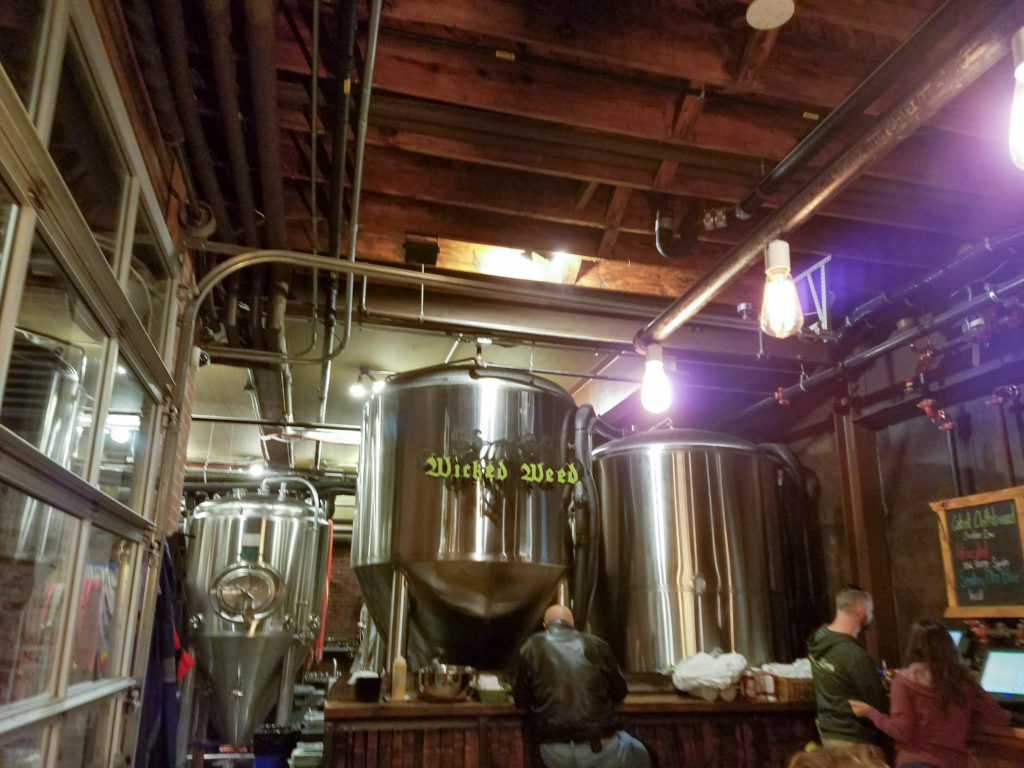 So, the purpose of my trip was to introduce some friends from my long-time home of Knoxville, TN, to the beer mecca next door.  My strategy therefore, was to begin with my personal favorite brewery in Asheville, Wicked Weed.
The strategy part, see, was that if I put it at the beginning of the agenda, we might have time for a repeat performance by the weekend's end (and we did!).
Wicked Weed.  The name refers to a quote attributed to Henry VIII (pronounced "Henry vee-eye-eye-eye, " FYI) – "Hops are a wicked and pernicious weed," or so he said.  The  theme is carried gently (and giantly, in the case of some of the artwork) throughout the place.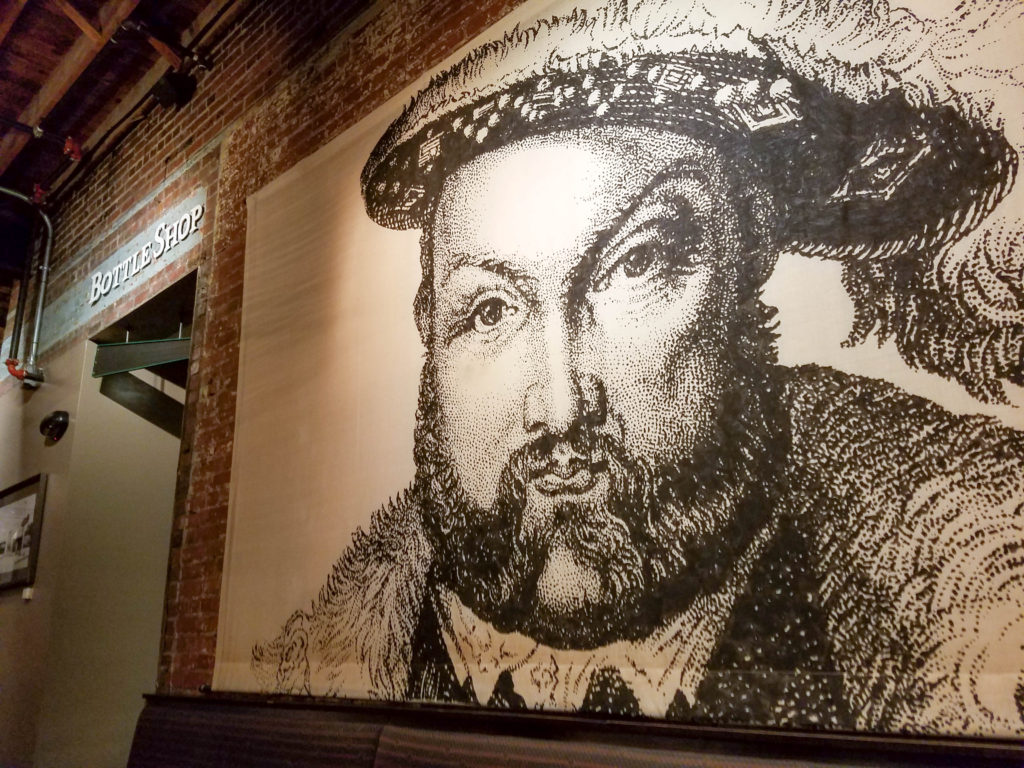 Their elegantly hoppy pernicious IPA is one of the best IPAs I've ever come across, and has been worthy of packing-in-luggage on several trips to NC.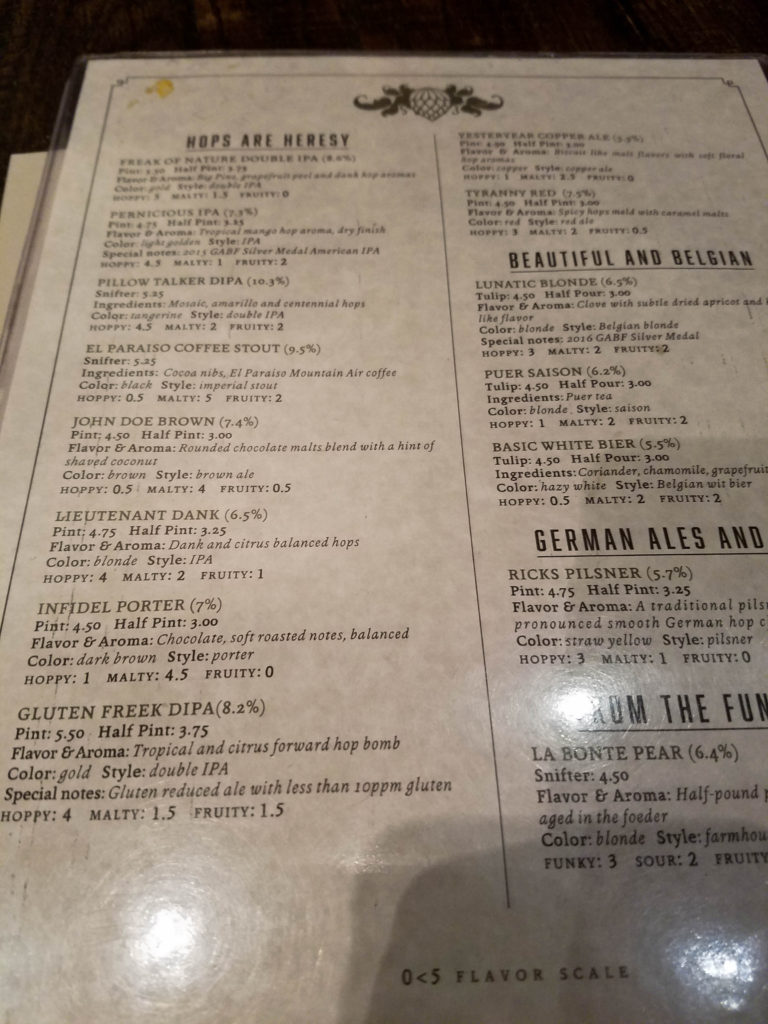 But don't think that hops is all they do; they have one of the biggest and most well-rounded beer menus out there, and they are all pretty solid hits.  Not to mention, their sub-menu of spirits from the Funkatorium (discussed later).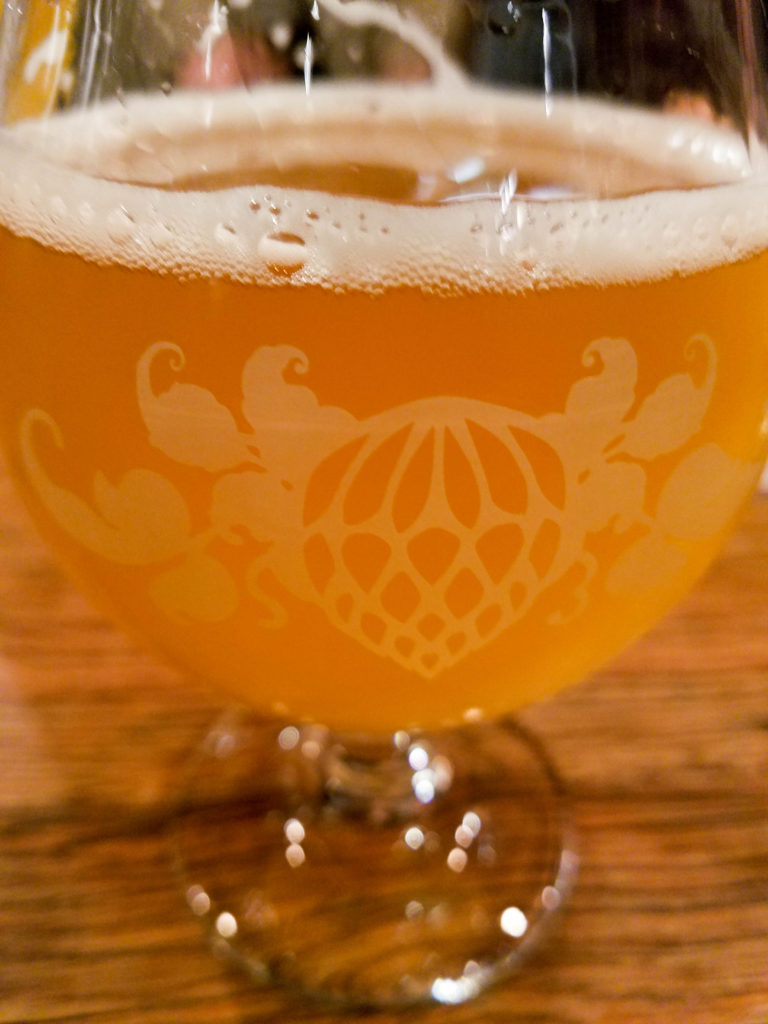 And then there's their food.  Really, the other reason why I moved this to the first item is we arrived Friday night and hungry.  And while there are a great many breweries, some of them have tasty food trucks on a Friday night, but not many of them have great sit-down dining (full menu upstairs, smaller menu downstairs).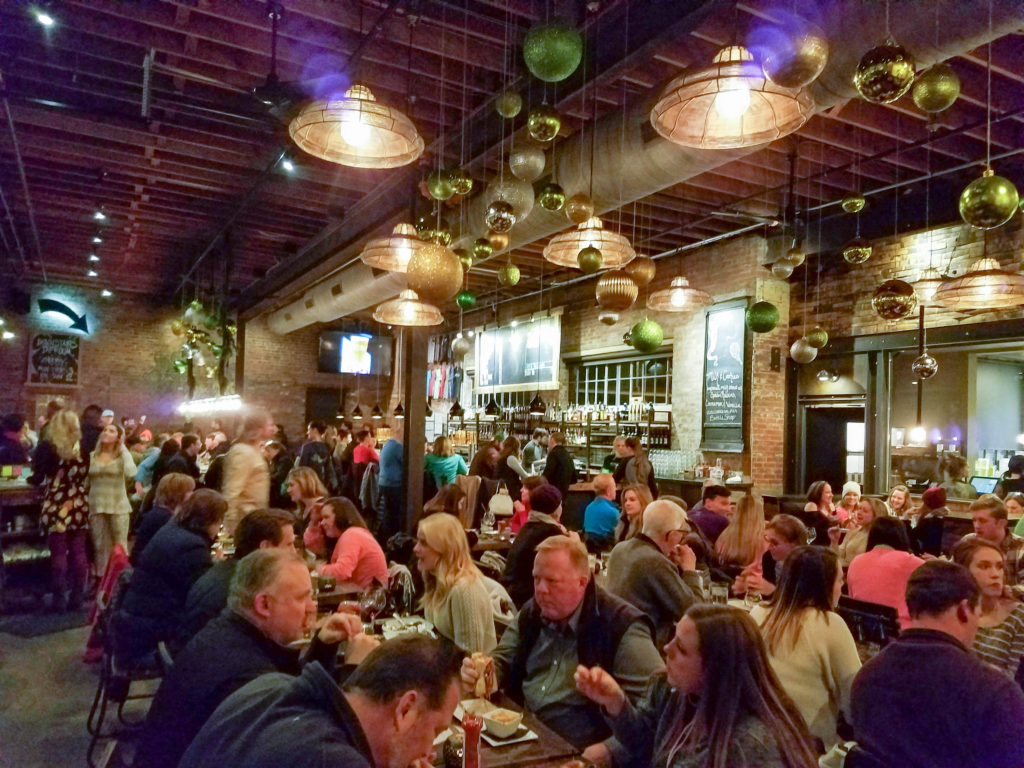 Speaking of upstairs/downstairs, besides, the food, the beer menu, and the atmosphere is different up and downstairs at WW.  Upstairs is great food + beer with an outside loitering area; downstairs seems to be a more "exploratory" beer menu with a smaller food selection but more sit-down outside seating, family style.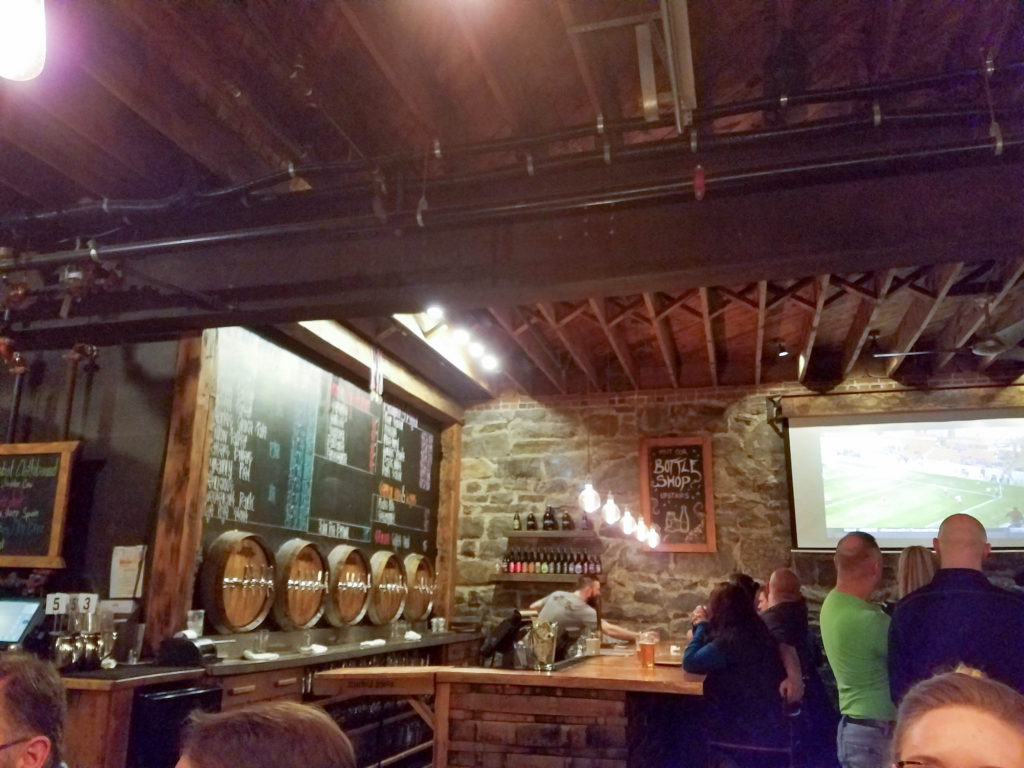 From an old favorite, to a new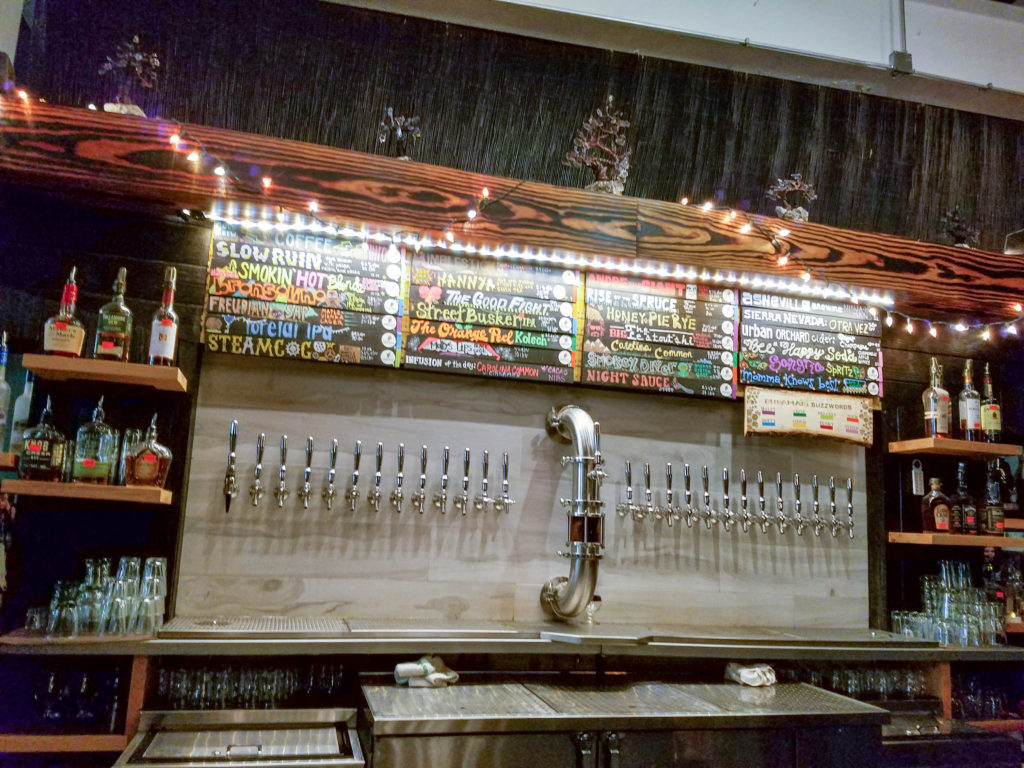 In a prime location just nearby WW is a new(ish) brewery, Bhramari.  On a cold night, proximity and curiosity won over and we ventured inside.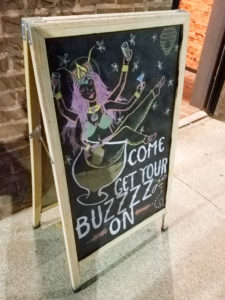 Aaanndd… we weren't disappointed.  The beers were pretty solid, and our late-arriving compatriots who missed dinner at WW declared the food to be most excellent.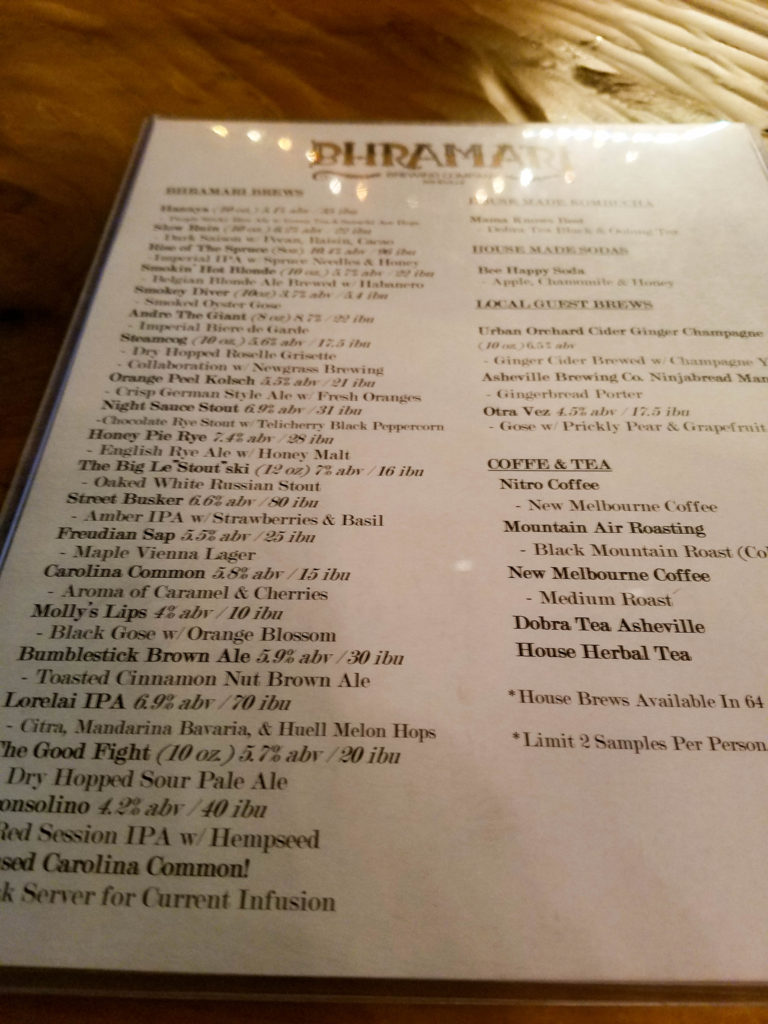 In fact, I'd say that in a way, what was most impressive about Bhramari was that for such a young brewery, they already had a truly extensive list of solid, creative beers after only being around for ~1 year.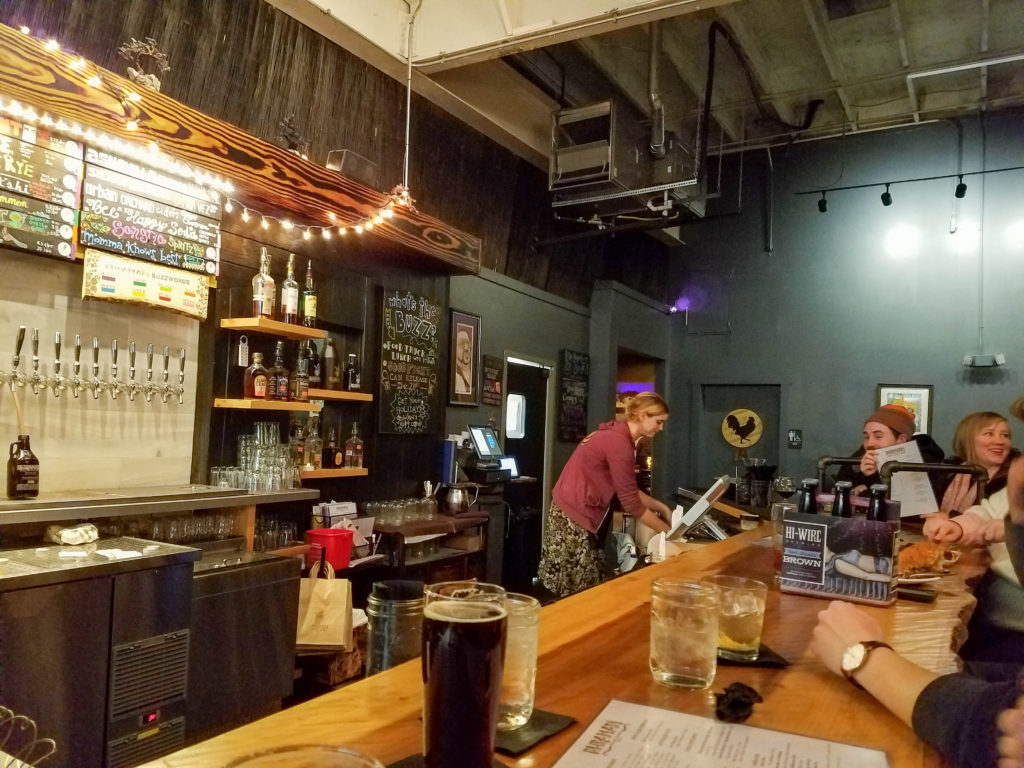 While they aren't yet matching my beloved Wicked Weed, they are already better than or set to outpace a great many of the other local stalwarts, and they have an excellent food menu, great atmosphere, and a good size space to work with.  I really hope for the best for this place!
I don't know exactly why but I love this place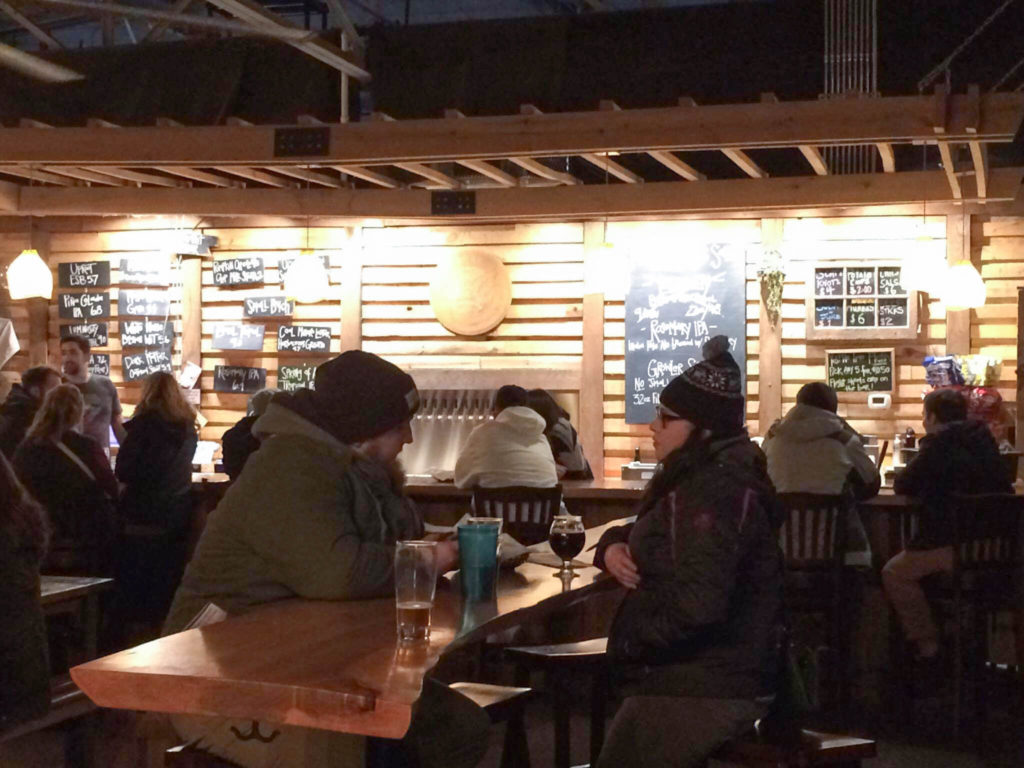 Twin Leaf Brewery:  Maybe it's because the first time I came here, I was already "far along" on a pub crawl and there was a band covering 90's music (strumming the brain chords of my childhood in my inebriated mind), or maybe it's the open space with ping pong and giant Jenga (yes, giant Jenga!).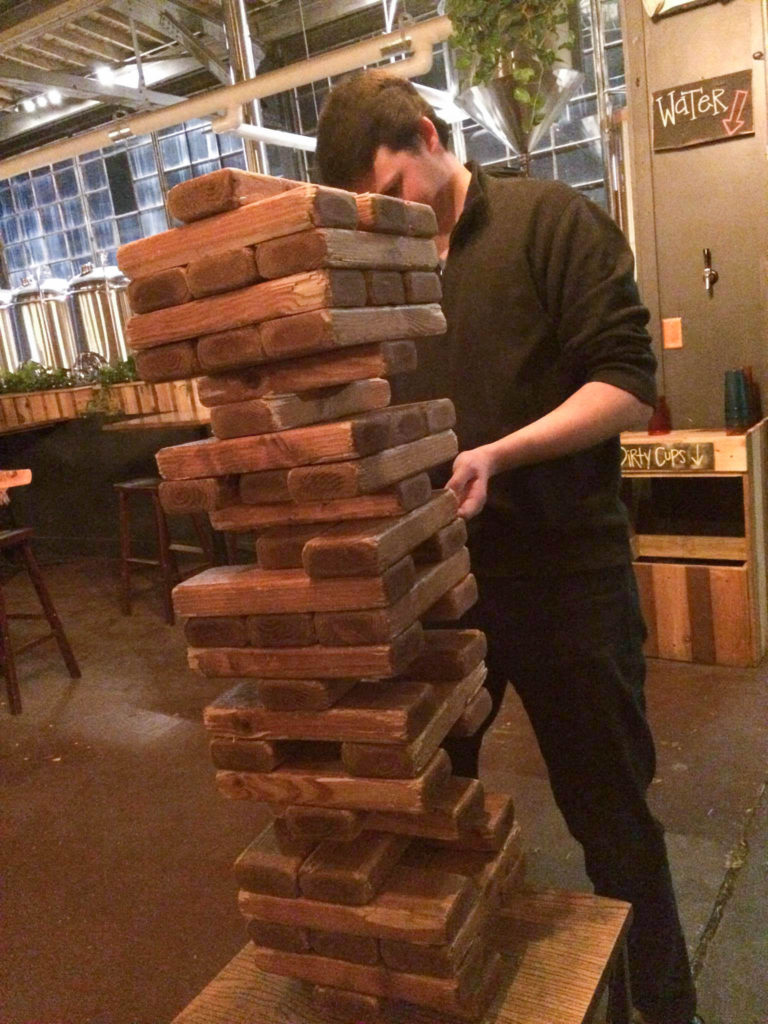 Whatever it is, Twin Leaf isn't where I'd start my tour of Asheville, but it's sure a great place to regroup and unwind, and have a couple more beers.  Maybe meet some friends, play a game, and relax.  There's usually a food truck outside.  It just feels… comfy.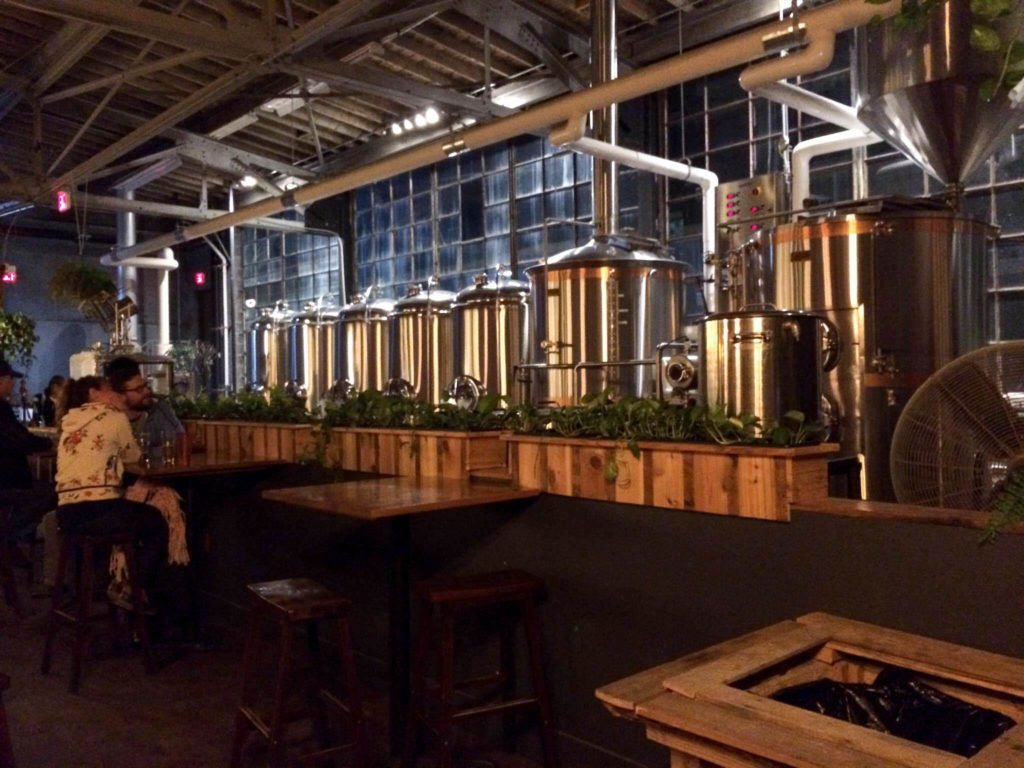 We want the funk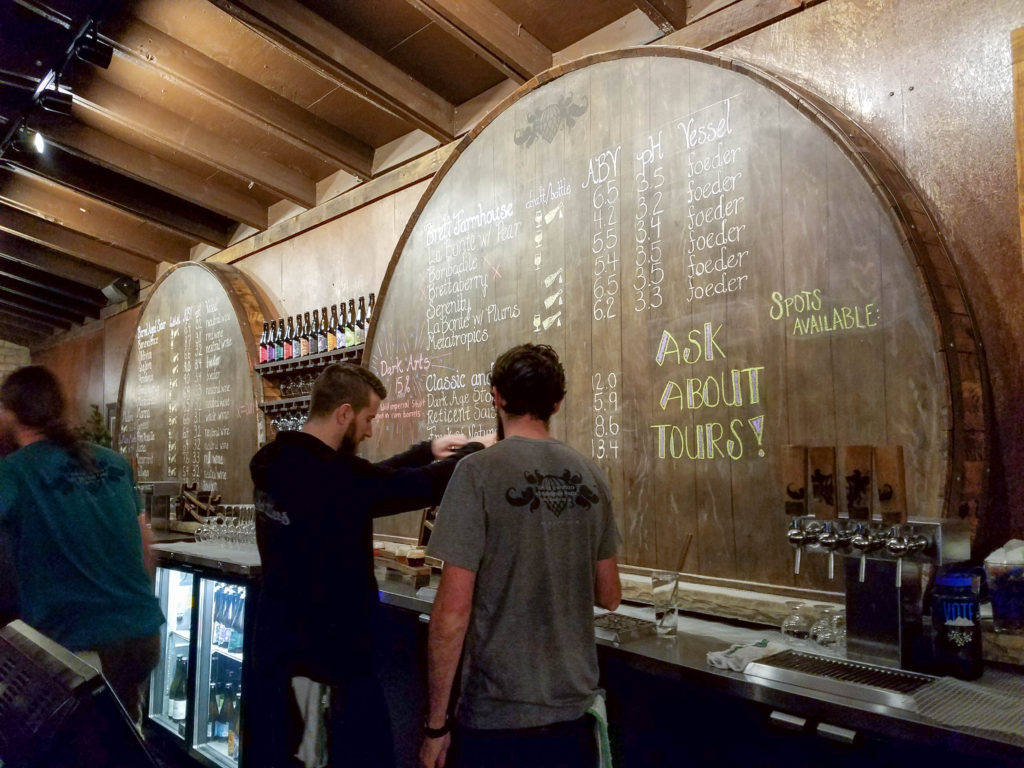 Gotta have that Funk…atorium.  The Funkatorium is an amazing establishment, put on by the folks from Wicked Weed, and dedicated exclusively to sour and barrel-aged beers.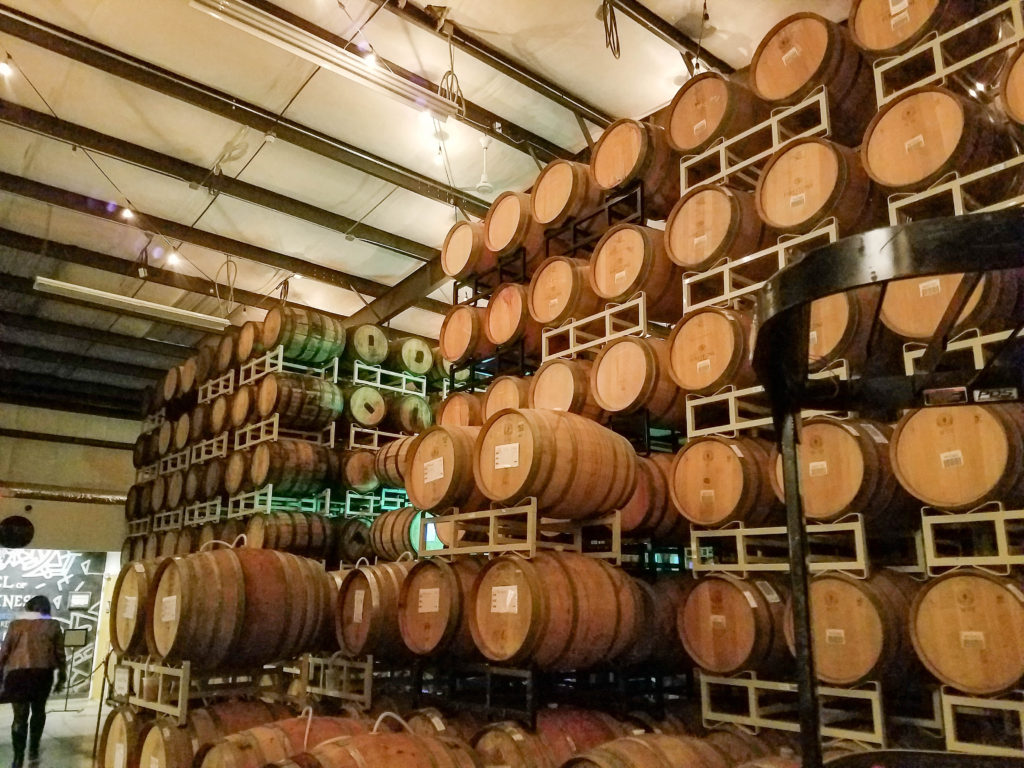 Did I say amazing?  One of the most amazing aspects?  I don't like sour beers.  I don't, I really do not care for them at all.  Or so I thought.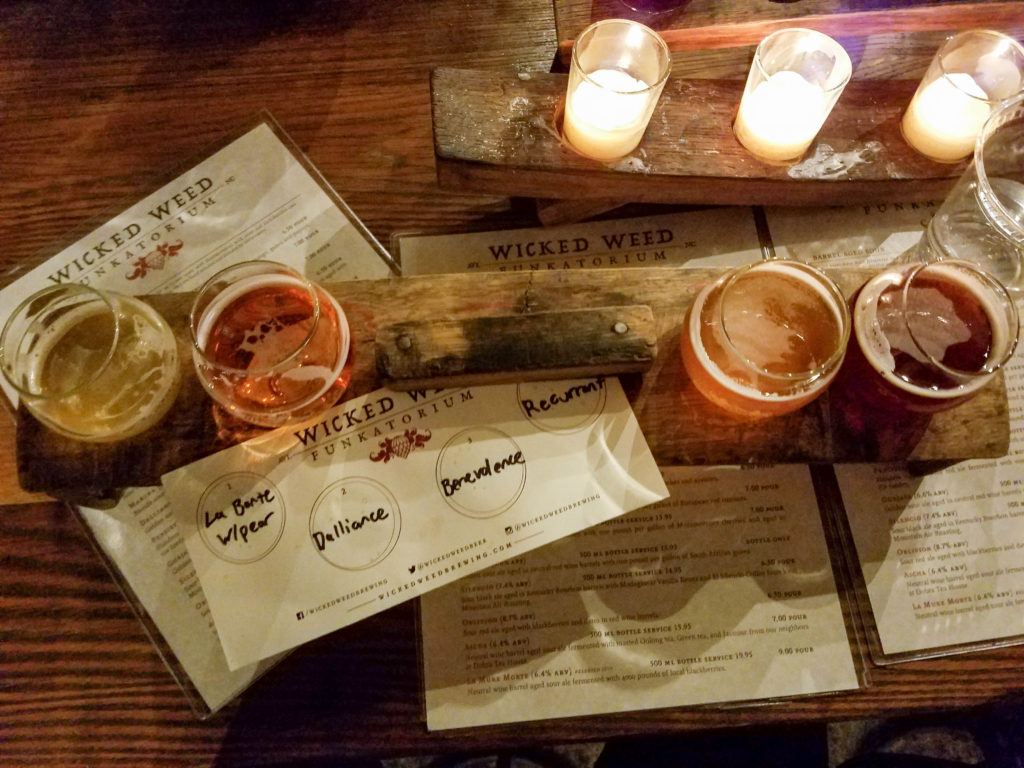 But when you're immersed in the sour and barrel-aged sea, surrounded by a cornucopia of puckering pours, guess what?  It's really not difficult to tune your tastebuds into a selection that is really, really quite good.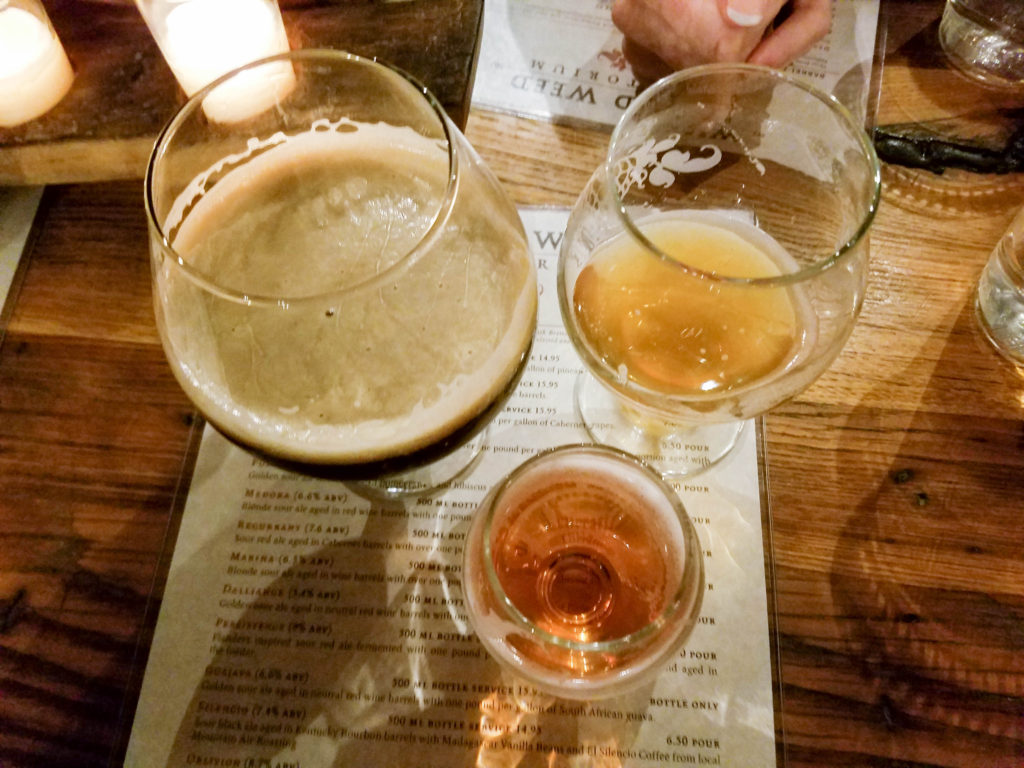 Through many, wonderful samples, I learned that I don't care for the stronger sours that pucker your entire face and really hit the center of your tounge, but rather like the ones that gently and refreshingly abide over your entire palette, like the Omnipresence sour made with Cabernet grapes.  Yum!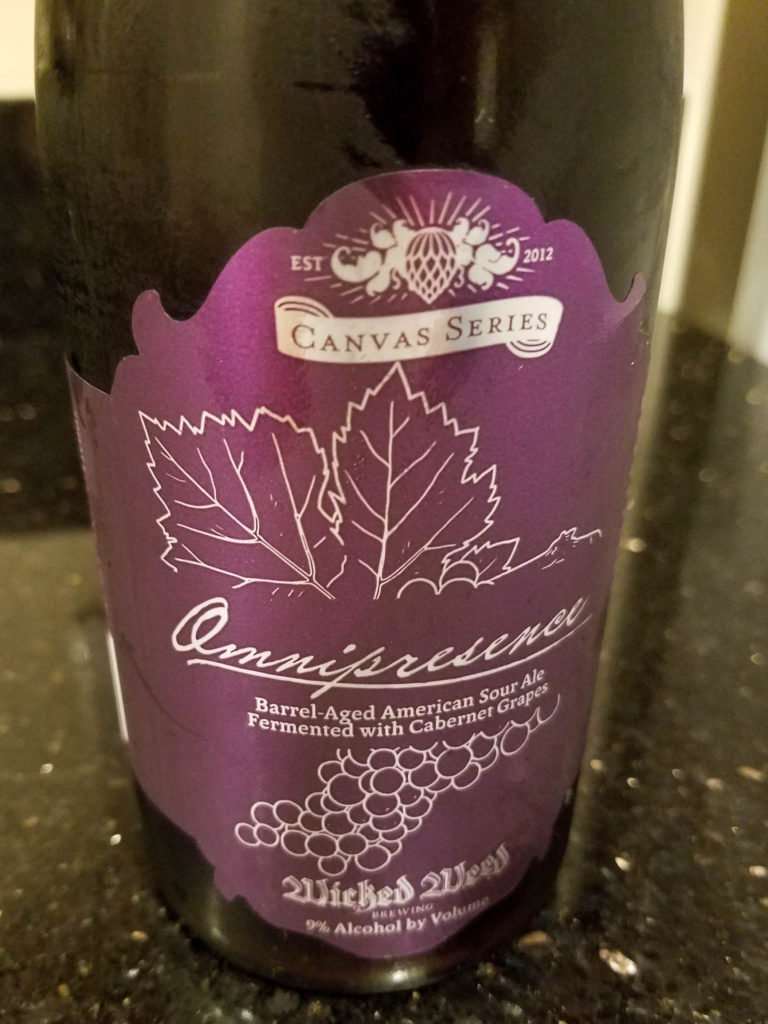 Next up: we visit some of the "big boys" of Asheville-area brewing.  Coming soon…